I made an improvement to my mitre saw. The clamp that comes with the saw is too far away from the blade and I sometimes have to cut small parts that won't reach the clamp.
There's no way I'm holding them with my hand so I made a platform that you can clamp on the top of the saw. I put T-tracks on the top so you can slide clamps in at different positions to hold the workpiece down safely.
The table also doubles as zero-clearance for the blade below and in back by the fence so it improves dust collection even more.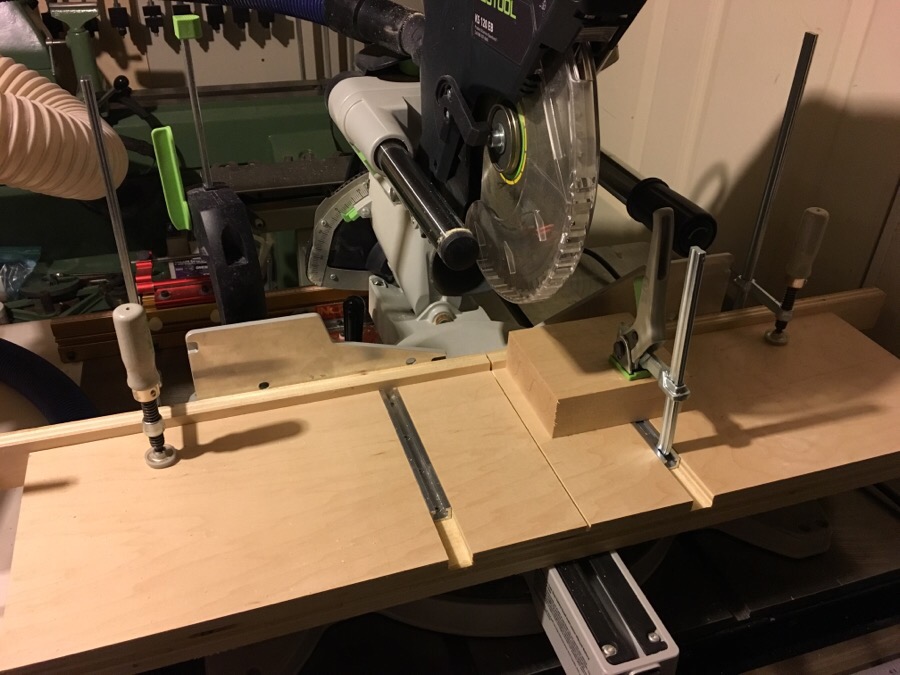 T-track dimensions compatible with Festool clamps: